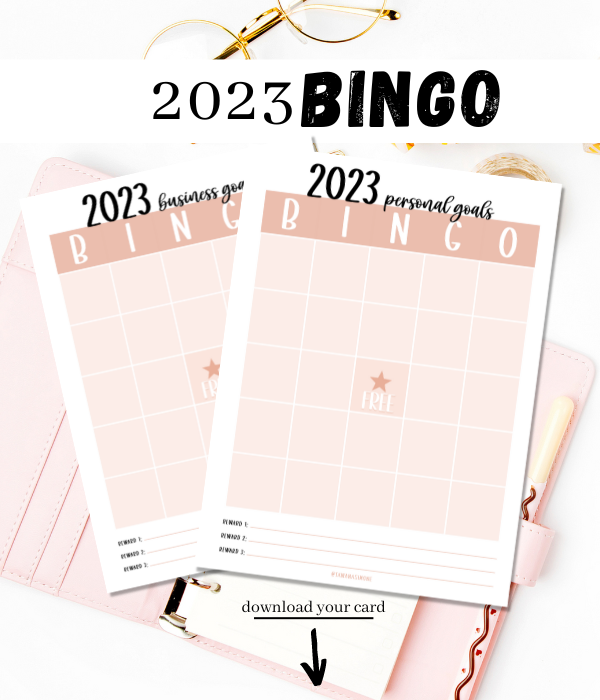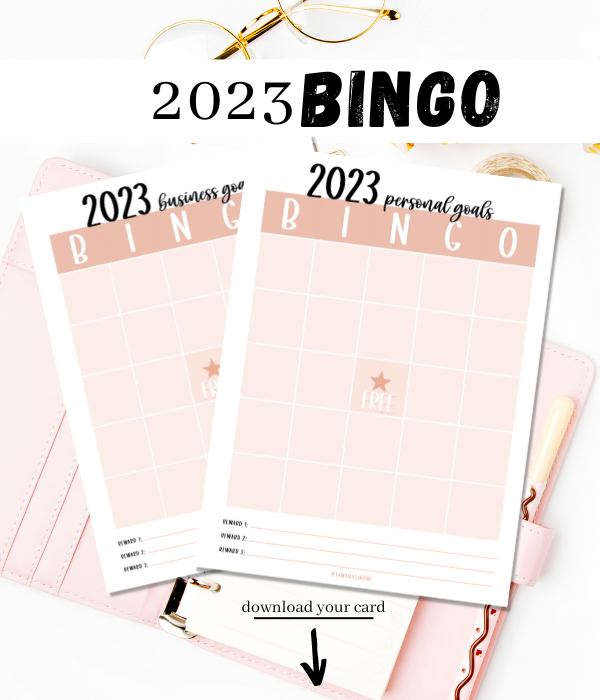 In 2023 we are acheiving our delusionl goals! Personal or business!
This bingo card was inspired by a TikTok video. Watch here
Download the PDF to print and write on
or
Download the PNG and uplod to Canav to type out your goals
Size: 8.5x11 inches
•••
*colors may vary from screen to screen
*image with file folders is just a mockup. image sans folders is meant for your desktop background
*Links are automatic downloads.
Double check your "Downloads" folder