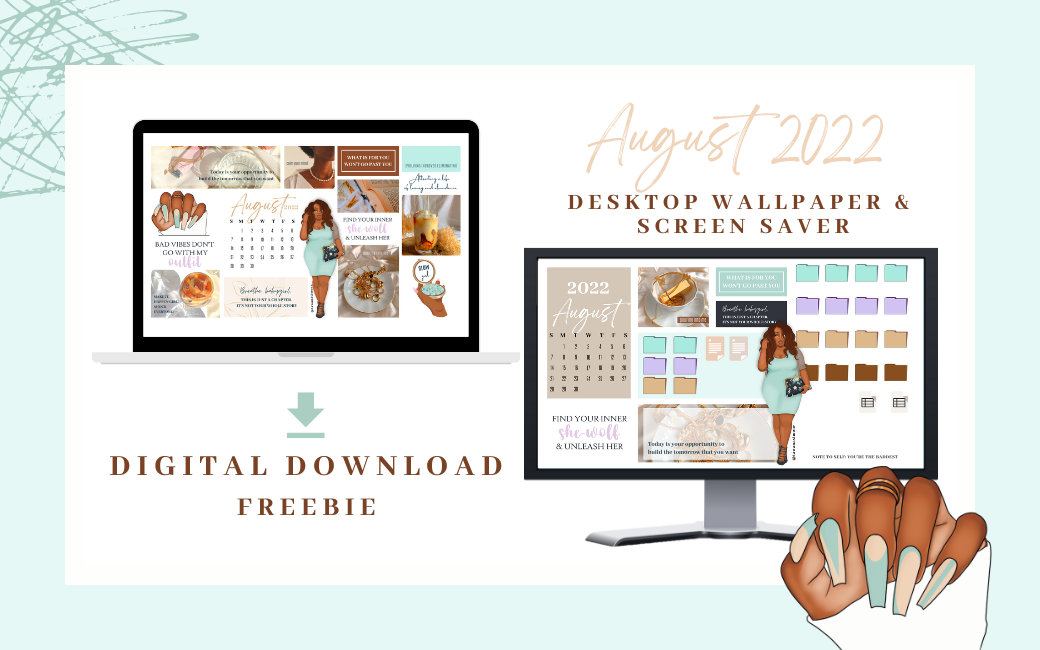 Add this desktop wallpaper to your laptop or desktop background. Screensaver also included!
Take your desktop from a hot mess to aesthetically pleasing and organized.
•••
*colors may vary from screen to screen
*image with file folders is just a mockup. image sans folders is meant for your desktop background
*Links are automatic downloads.
Double check your "Downloads" folder